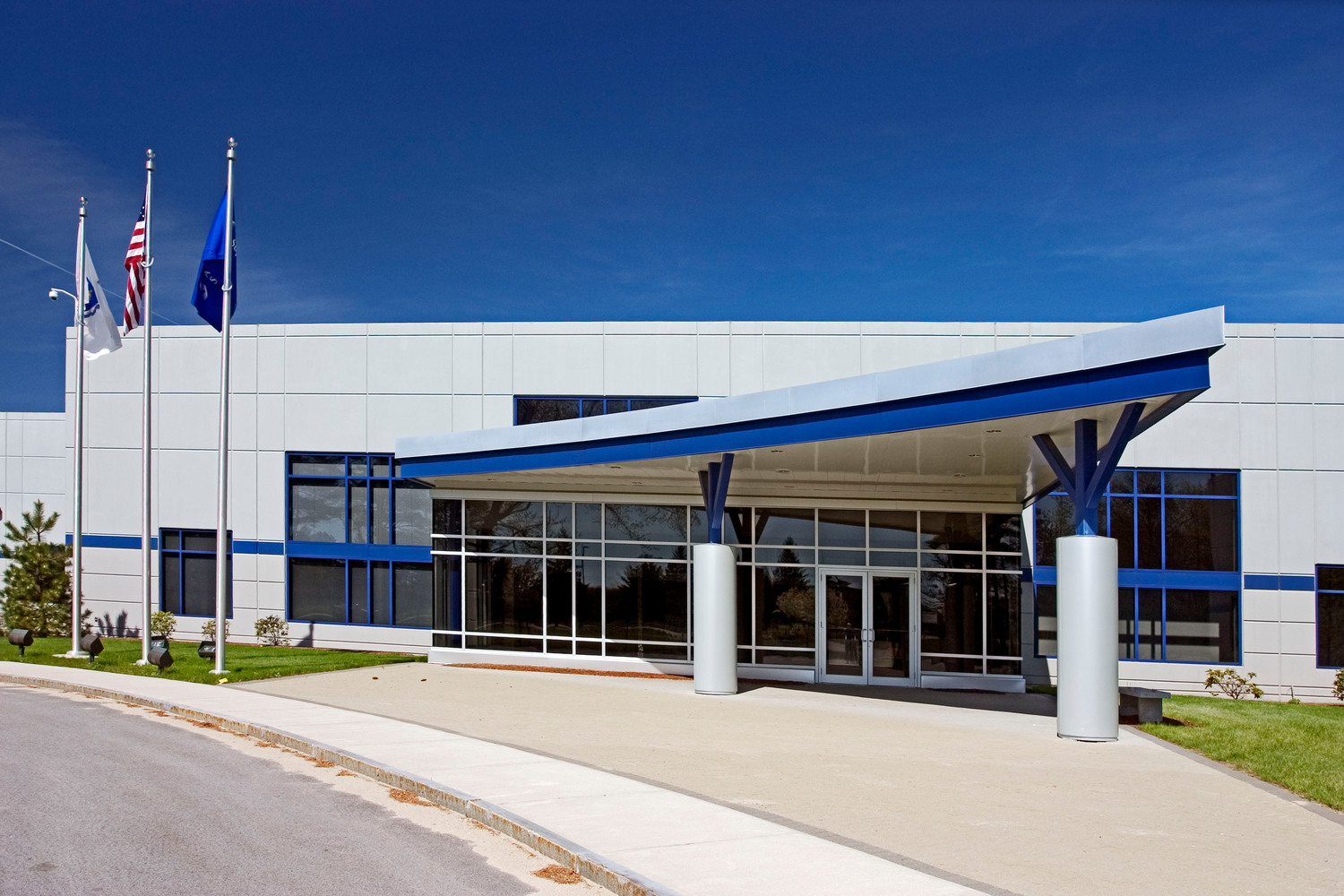 Growing and Diverse Economy
Devens is a growing commercial hub that is home to over 100 businesses employing more than 6,000 workers.
According to UMass Donahue Institute's periodic report, Devens Economic Contributions and Business Profile, the number of jobs in Devens continues to grow each year. Trends since the last report indicate that jobs have continued to grow significantly.
Growing & Diverse Economy
Growing and Diverse Economy
Devens' population spikes on weekdays when employees come to work, and on weekends when thousands of people attend local sports and recreation activities.
Devens aims to support this population to help grow its local economy through exploring experimental business opportunities, increasing access to resources, and creating a connected community with diverse transit options.
Growing and Diverse Economy
Lowering Costs Through Adaptive Reuse
While Devens offers a range of empty real estate to businesses seeking to relocate, the town uses adaptive reuse, the process of repurposing buildings for new uses and modern functions, with former military facilities.
In 2019, Quiet3PF, an internet fulfillment order company, converted an industrial manufacturing and warehouse building to their corporate headquarters. In 2007, Apex Properties acquired the former Military Intelligence building and renovated it to become Mount Wachusett Community College, Applewild Pre-school and Kindergarten, and a handful of small businesses. These examples lowered construction costs and took advantage of existing materials, reducing carbon emissions all while preserving pieces of Devens history.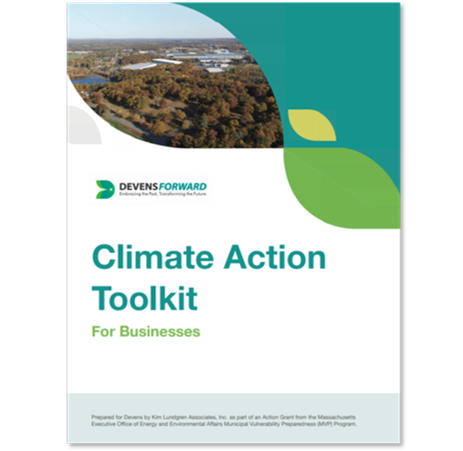 Tools for Sustainable Business
As part of Devens Forward Plan, The Devens Enterprise Commission (DEC) created a Climate Action Toolkit for Business to advance the Plan in partnership with the many firms that call Devens home.
The toolkit contains a set of recommendations and resources that business owners can use to help advance their sustainability objectives, while helping Devens to achieve its sustainability goals and keep Devens a secure, thriving community for years to come.
How is a Plant like a Plant?
What does a plant do? If we're thinking of the green leafy type, it takes in nutrients and absorbs energy from the sun to grow. As it sheds its leaves it gives back some nutrients for others to use and it improves the soil around itself.
An industrial plant can function in much the same way by thoughtfully redirecting the materials or 'nutrients' it no longer needs into productive uses by its neighbors. These are the kind of exchanges that Devens has worked to foster with its goal of creating an Eco-Industrial Park. Like a park for recreation, the Eco-Industrial Park is a collection of industrial plants and other elements thriving together.
Through planning and coordination of Devens Enterprise Commission programs, a range of material and service exchanges have developed that reduce waste and strengthen the business community.
Recognition as an Eco-Industrial Leader
Devens is routinely recognized for its implementation of the Eco-Industrial Park concept, from recognition by federal agencies and academic journals to hosting the 2016 Industrial Symbiosis Research Symposium. Devens' approach to efficiency and resourcefulness is also alive in the continuing US Army, which by developing renewable energy and water systems is keeping our forces resilient and resource efficient.
Read more about the how Devens has developed with the Eco-Industrial Park in mind:
Data shows that sustainable businesses can perform better financially, improve productivity, and attract both customers and talent. As Devens continues to grow, weaving sustainable business practices into its identity will bring positive benefits for the local economy.
Sustainable businesses will be attracted to a community that has similar goals and the resources needed to achieve them. Devens attracts strategic businesses with forward-thinking, sustainable goals due to its commitment to the triple bottom line concept.
Devens Eco Efficiency Center
At the center of sustainable business development in Devens is the the Devens Eco-Efficiency Center (DEEC). The DEEC assists businesses and organizations to reduce operating costs and environmental impact through efficiency, reuse, and recycling. Its signature programs includes the Great Exchange, EcoStar, the Environmental Health and Safety Roundtable, and more. Since 2010, the Center has saved participants nearly $4 million in its promotion of the exchange of used, excess goods.
Learn More
The Devens EcoStar program enables businesses and organizations to gain eco-efficiencies by pursuing strategies that improve environmental and economic performance. This environmental achievement and branding program provides educational forums and technical assistance, as well as networking and partnering opportunities that result in pollution prevention initiatives, such as waste and toxics use reduction, water and energy efficiency, recycling, and purchasing of environmentally preferable products.
As of 2020, 24% of Devens' businesses participate in the program. The program aims to grow that to 80% by 2030 and 100% by 2050.
Learn More
Business and Workforce Development
Many opportunities exist for growing businesses, a skilled workforce, and resource efficient links across industries in Devens.
---