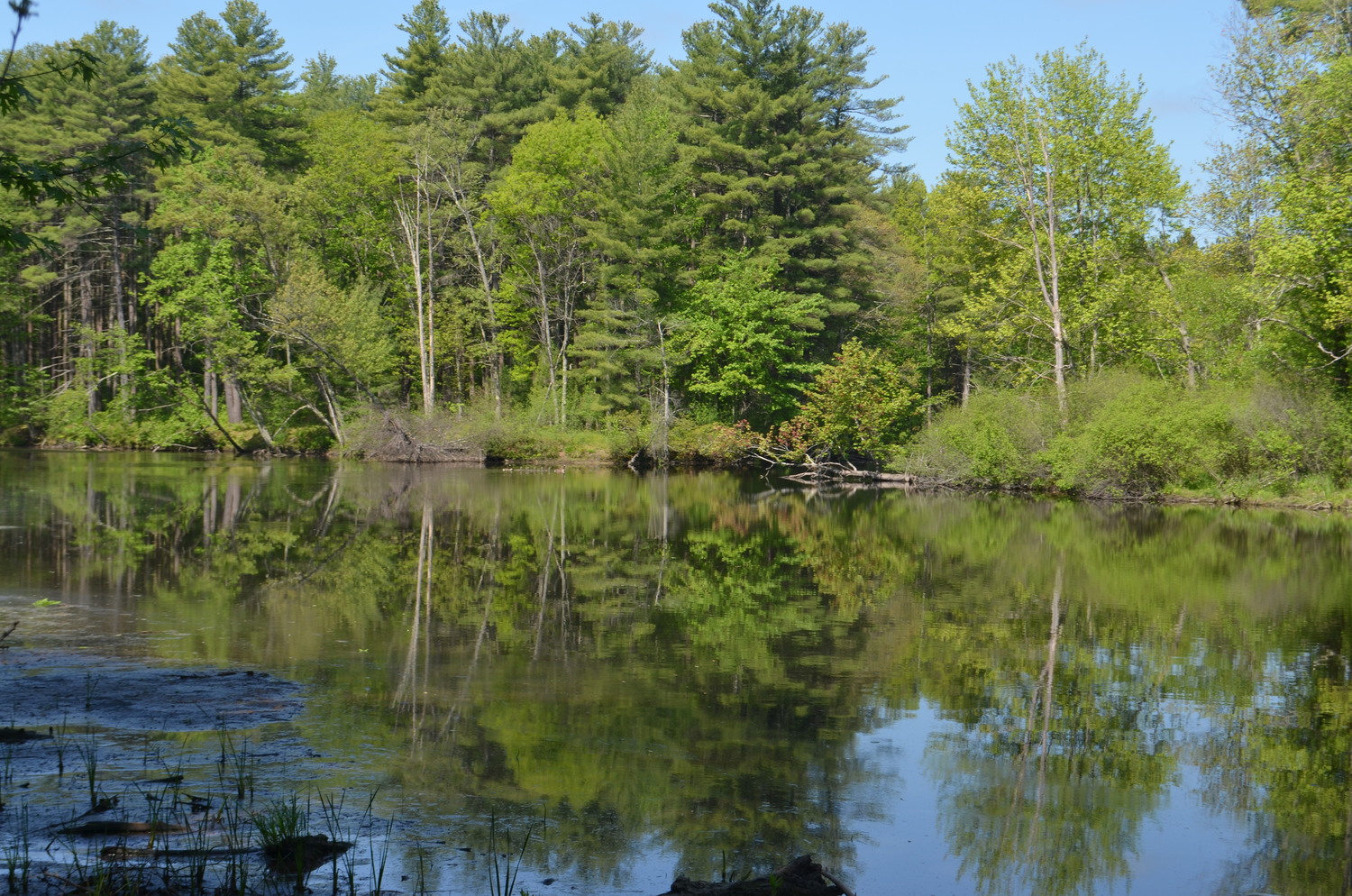 Natural Resources
Devens boasts healthy, resilient places that are accessible to all residents and visitors. These areas extend beyond our boundaries and are part of regionally important wildlife habitats such as the Oxbow National Wildlife Refuge and numerous land trust holdings. Devens' commitment to sustainable reuse of former military sites has minimized encroachment into these areas and maintained them as attractive community assets with access to trails networks, boating, hunting, fishing, and other outdoor recreation in nearly every direction.
Devens is fortunate to have vast natural resources and recreational lands. Trees and open space builds community resiliency by providing critical eco-services, such as naturally filtering our air and water and creating "carbon sinks" that removes some of the extra carbon from the air. Trails and other recreational assets help maintain the health of residents and visitors by encouraging active lifestyles.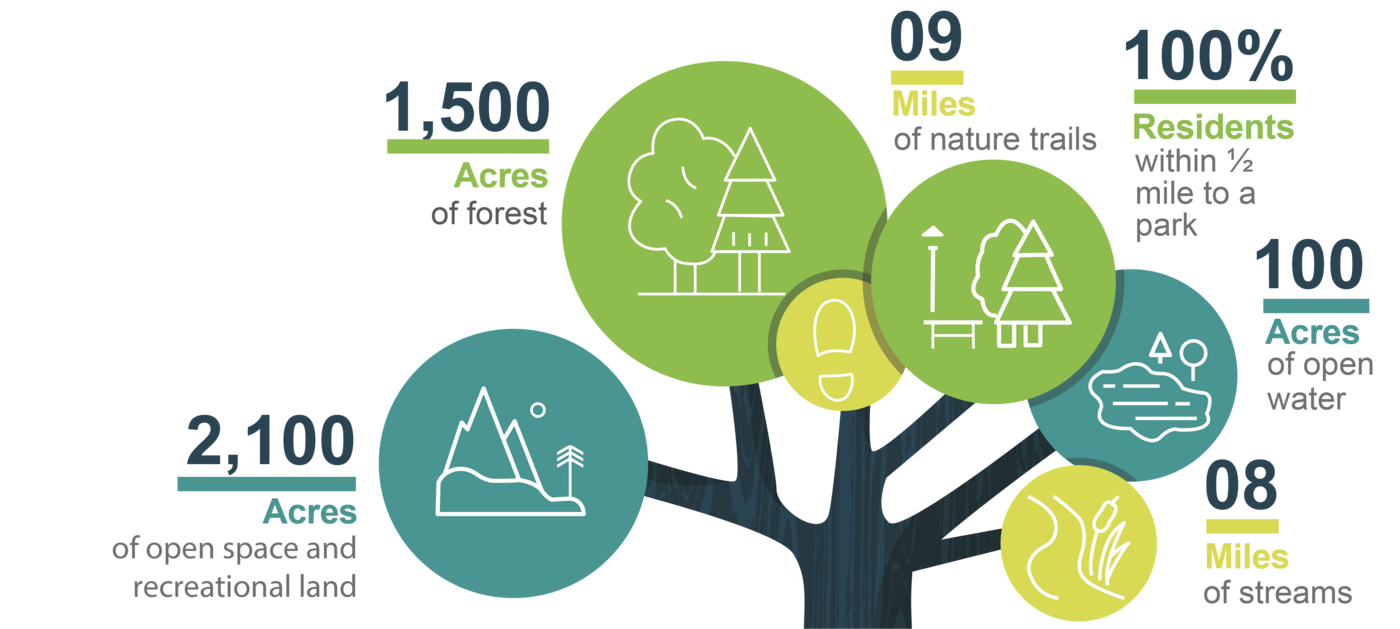 Permanently Protected Open Space
Open space not only provides valuable recreational areas, but it also serves as habitat for wildlife and provides critical ecosystem services, such as naturally filtering air and water and mitigating flooding. Devens is committed to protecting and growing this open space and making it accessible for all!
Devens' trails and open spaces connect to a larger regional network, creating benefits that span far beyond the Devens borders. Trails in Devens connect to other towns and natural areas, including the Oxbow National Wildlife Refuge.
Explore Devens' Trails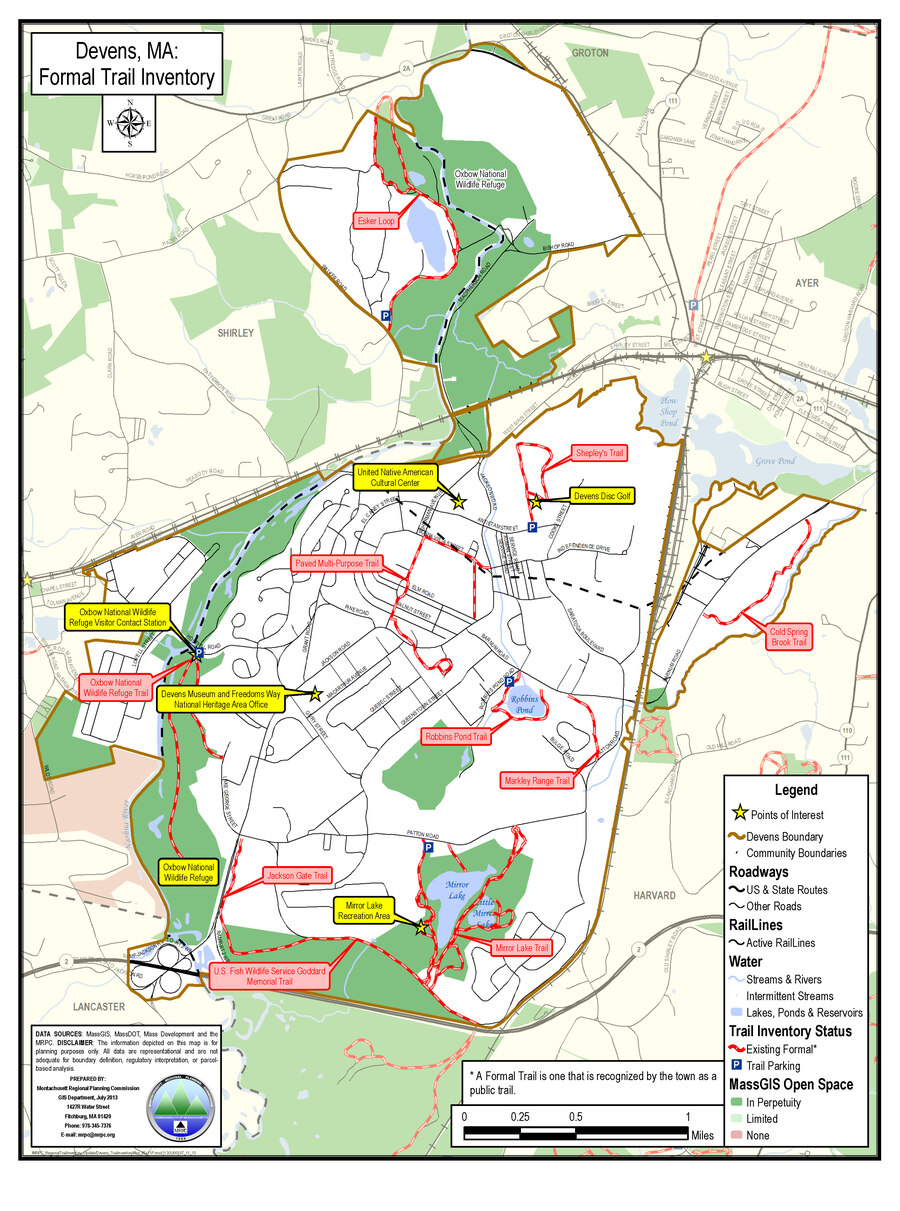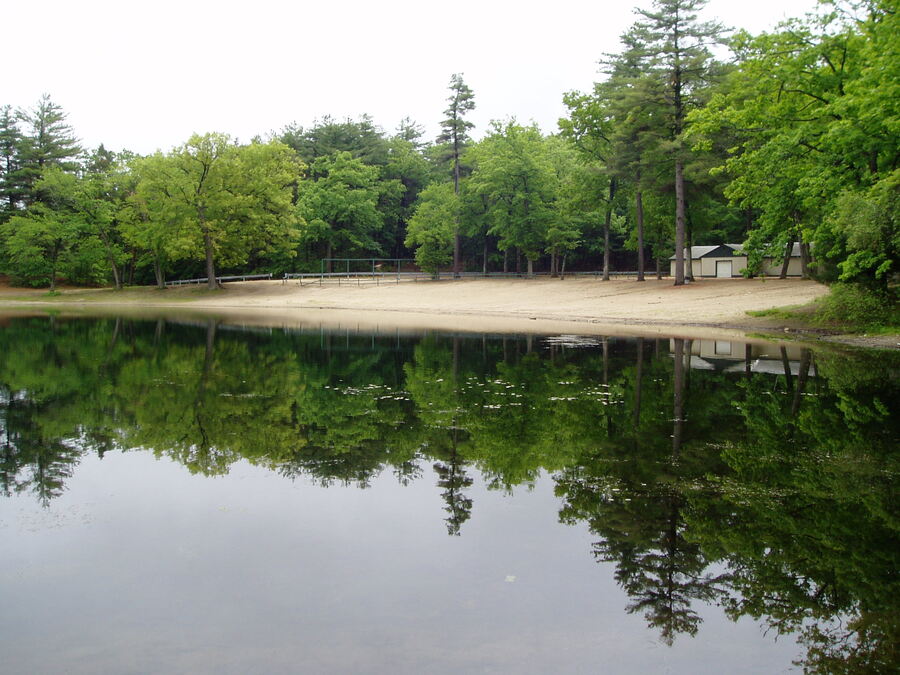 Protecting Devens' air and water quality is a top priority of the Devens Forward Plan. A key part of that effort is the continued support of the Superfund cleanup. Devens was placed on the National Priorities List (NPL) in 1989 because of environmental contamination at several locations associated with historic underground storage tanks and fuel depots, as well as contaminated soils containing petroleum products and chemicals. Since its placement on the NPL, the Army BRAC Environmental Restoration Program has cleaned up numerous contaminated sites and transferred 4,000 acres of Former Fort Devens for property reuse and redevelopment. The remaining cleanup sites include ongoing groundwater remediation at the former Moore Army Airfield and the former Shepley's Hill Landfill in addition to the long-term groundwater monitoring at four historic petroleum contaminated sites.
Street trees have benefits far beyond aesthetic value. Economically, street trees increase property values, reduce energy costs, extend pavement life, and create a potential source of renewable energy. Environmentally, they reduce stormwater runoff and flooding, absorb carbon dioxide, improve air quality, and create vital habitats. Socially, they increase driving safety, have public health benefits, and provide noise reduction. For all of the above reasons, the Devens Enterprise Commission (DEC) regulates the removal of trees to ensure we retain their community benefits. Residents or business owners should contact the DEC prior to removing any trees from their property.
Learn More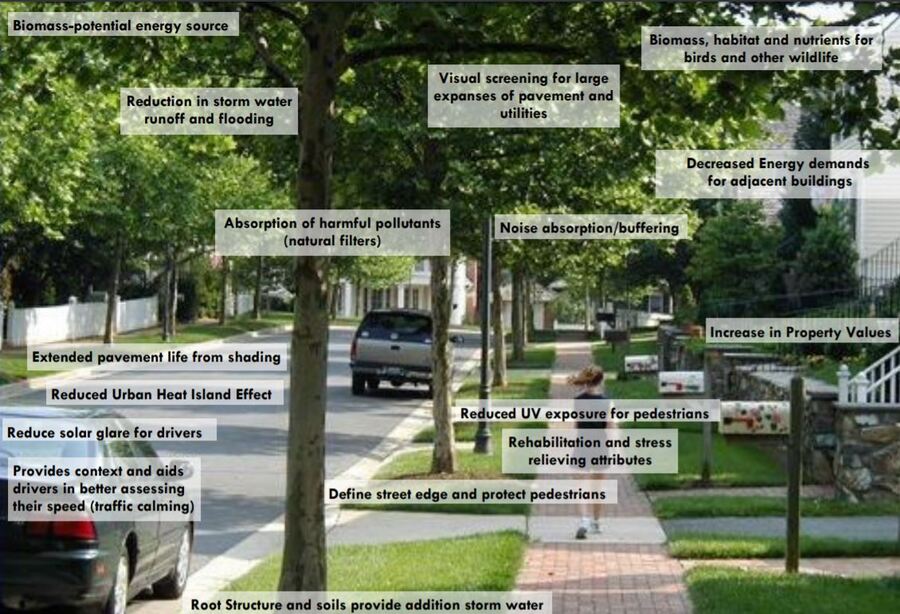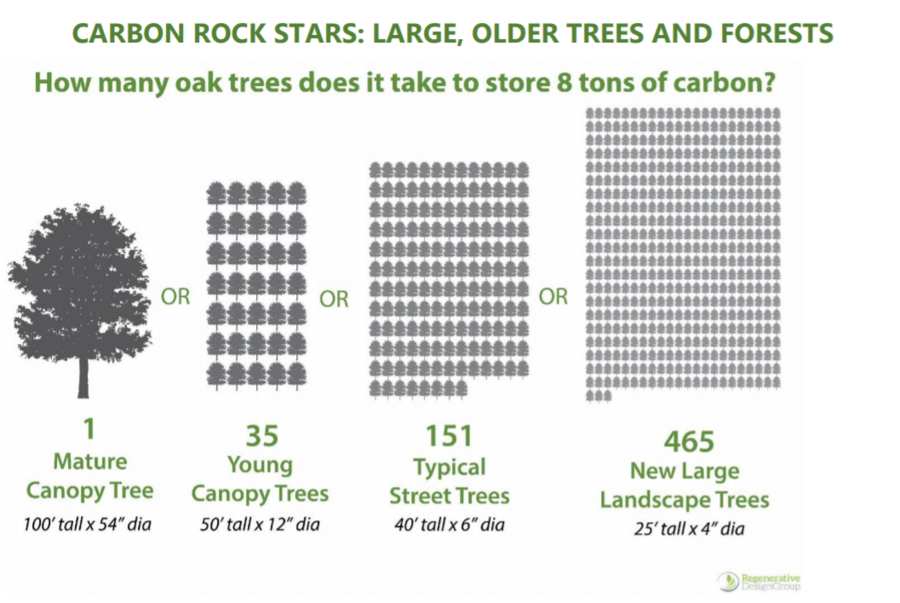 How Can Nature Help Fight Climate Change?
Devens, along with Bolton and Harvard, all part of Massachusetts' beloved Apple Country, are collaborating to deliver nature-based climate solutions that will increase the resiliency of our communities and ecosystems. Nature-based solutions, such as pocket forests, river re-vegetation, and pollinator buffers, leverage natural systems and green infrastructure to reduce greenhouse gas emissions, improve water and air quality, support biodiversity, and much more. They are a cost-effective way to provide multiple benefits for the well-being of humans and our environment.
Did you know that trees, for example, are great at sucking carbon out of the atmosphere? 1 mature oak tree can store the same amount of carbon as 465 new trees in landscaped parks.
Learn About the Project
View the Story Map
Carbon sequestration is the process of capturing and storing carbon dioxide, the most commonly produced greenhouse gas, from the atmosphere. Devens' trees currently store the equivalent of 4.2 years worth of Devens' annual greenhouse gas emissions. The bar on the left shows what kind of grouping of trees store the most carbon, showing that forests around Devens currently store the most carbon. Every year Devens' trees sequester an additional 3,802 MTCO2e of carbon—4% of Devens annual emissions.
Everyone has a role to play in protecting our natural resources!
---
Plant native species around your home or business
Adjust your lawn care practices to reduce harmful runoff
Save water inside and outside
Help control invasive species on your property or in open spaces in partnership with a local conservation organization