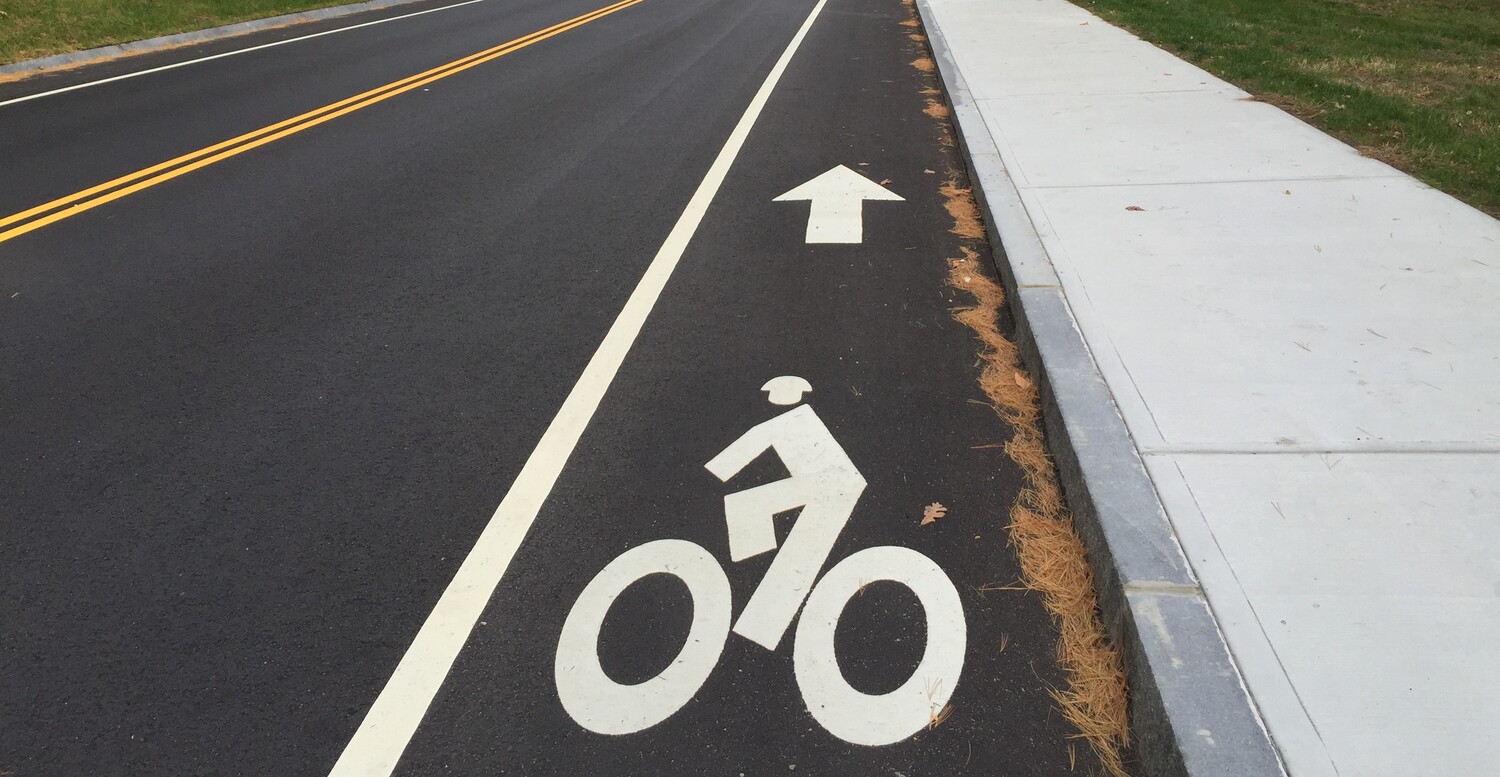 Transportation and Land Use
There are clear links between Devens' housing, health and safety, and economic development goals and the demands placed on transportation. In order to support this growing community, Devens must emphasize sustainable, safe, multimodal transportation options and plan its land use to accommodate them. Planning for low carbon transportation options is also essential to reduce the community's greenhouse gas emissions.
Connected Transportation Systems
As a small residential community and a hub for business, Devens attracts many employees that commute to the area for work. Devens Forward seeks to create efficient links between public transportation options and walking and biking paths to reduce the extent to which commuters are driving alone in cars to work. Such steps—along with efficient connections within Devens between housing, recreation facilities, and workplaces—will reduce the community's greenhouse gas emissions from the transportation sector and create a more livable place to work and play.
The Path Toward Green and Safe Streets
Did you know that the US is covered in over 4 million miles of roads? These road networks have negative impacts on the environment–from heat islands, to floods, to polluted runoff in nearby waterways. That's one of the reasons why Devens has a Green and Complete Streets Policy and Street Design Standards that enhance the sustainability of our streets through "green infrastructure." While complete streets use hard or grey infrastructure features to enable safe use and mobility, green streets incorporate green infrastructure elements like trees and landscaping to capture and filter rainwater, as well as water that builds up in the streets. By combining grey and green infrastructure, Devens aims to create a healthier natural and social environment, improve local air and water quality, and reduce flooding.
Low Carbon Transportation
The vast majority of Devens employees drive their own car or truck to work. However, there are many options for sustainable transportation like walking and biking. Making public transportation and walking routes more accessible can help shift this habit. 'MART' provides regional shuttle services to the general public from Fitchburg & Leominster to Devens, Shirley and Ayer.
Take MART
Low Carbon Transportation
Transportation demand management aims to maximize travel decisions to ensure our transportation systems are better balanced. Devens' Transportation Demand Management (TDM) program helps reduce traffic, reduce private vehicle trips, and increase options for alternative forms of transportation, like walking, biking, or public transit. Through the initiative, employers in Devens are required to become members of the Transportation Management Association (TMA) and provide options for employees, such as guaranteed ride home programs or flexible work hours.
Learn More about TDM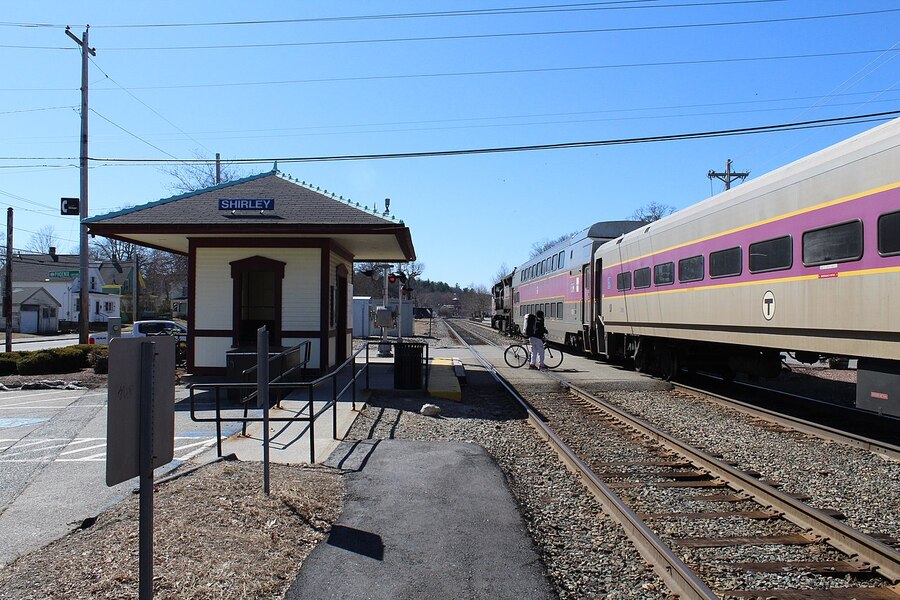 Reverse Commuting and Trips to the City
The MBTA Fitchburg line provides regular service to the Shirly and Ayer stations, both of which are convenient to Devens destinations. Coupled with the MART regional shuttle, reverse commuters coming from points east have a comfortable and car-free commute to jobs throughout Devens. For those heading into the city, the MBTA offers a cost effective way to avoid parking fees and traffic headaches!
Low Carbon Transportation
Electric Vehicle Charging Stations
Driving an electric vehicle (EV) is a great way to limit greenhouse gas emissions. Whether considering a new private vehicle or a company vehicle, EVs are an investment that can pay off in the long run and show a deep commitment to being part of the solution to the climate crisis. There are free electric vehicle charging stations in Devens that make charging on the go especially convenient.
There are currently 8 public charging stations in the community and several businesses are investing to meet the growing demand among their employees who are making the switch to driving electric.
Find a Charging Station
Low Carbon Transportation
The electric transportation revolution is coming to the commercial world and Devens is well positioned to take a leadership role.
As home to several logistics companies, and with access to rail, Devens has the infrastructure for additional multi-modal freight operations. Over the past decade, Devens has increased rail access to businesses in Devens by working with Pan Am and private businesses to permit and construct 5 new additional rail spurs. As companies and their customers seek greener supply chains, Devens' actions to support cleaner transportation and freight options, while developing more locally generated clean energy, position the community to lean into a quickly evolving logistics and freight landscape where electrified, and in some cases automated, companies will take pole position.